Choosing the right domain name is one of the most important steps if you want your website to be successful. From helping customers and clients find you quickly, to simply helping you rank higher on search engines, the right domain name can make or break you. Before you choose the wrong domain name and have to go through the hassle of changing it (which could hurt your brand), let us help you make the right decision from the start.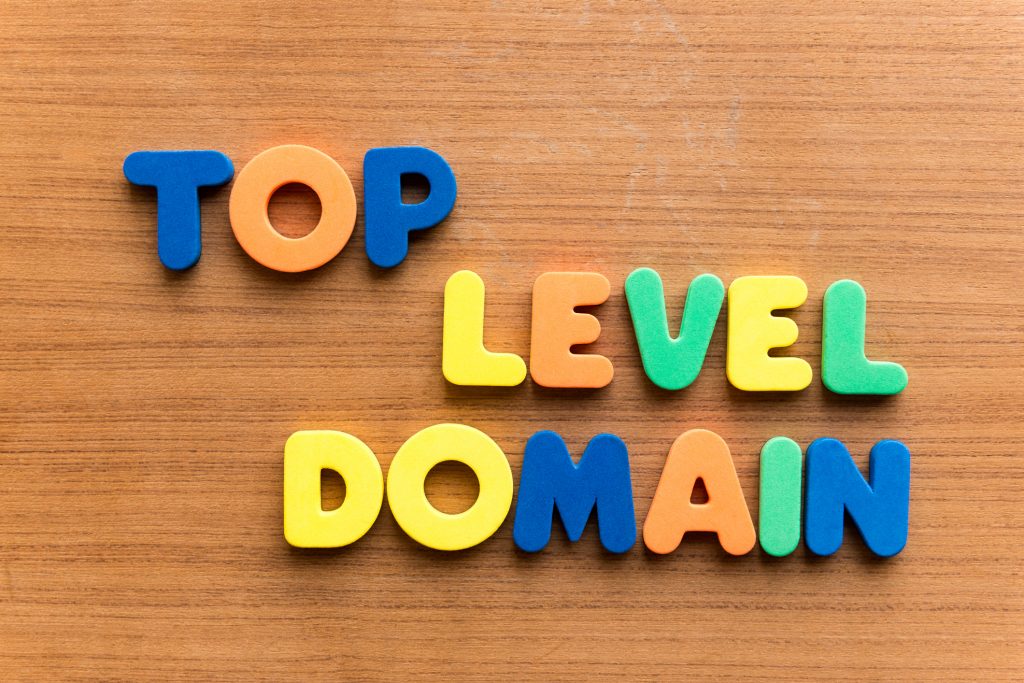 When it comes to anything to do with domains, including knowing what the best domains to buy, you should start with us. We know all about domain registration, what comes with choosing a domain, domain name extensions, and so much more. At Name Experts, we offer a no-nonsense approach that makes sure you get exactly the domain name you need.
Here we offer some tips to make sure that when you're ready, you can answer the questions "what are the best domains to buy?"
10 Tips To Answer The Question "What Are The Best Domains To Buy?"
Ready to buy a new domain for your business, but aren't sure where to start? Read through our list of tips to get the best domain that will help you or your company succeed.
Try to Go For Names That Include .com
Though it might be tempting to use options like .net, .edu, .biz, .org, .co, or even things such as .shop, or .blog, stick with the .com. Mainly because everyone is more familiar with .com and they won't remember it if it's vague. Everyone will automatically assume your domain includes dot com, so you might as well give your customers what they are expecting.
Plus, the .com name is worth more. Search engines cater to sites that give the user the best experience, and .com sites are seen as more credible to users and help establish brand authority.
Choose A Brandable Name
If you're just getting started with establishing your brand, you'll want to choose something brandable. Think about something unique that your competition won't have. A brandable name might mean that your name doesn't mean anything, like Google or Youtube. You also want your domain to be easy to remember, and easy to pronounce!
Something else that you want to consider is to not choose something that sounds shady or untrustworthy. The goal is to create something that can be developed over time, so choosing the right name is important.
Keep It Short And Simple
If you're trying to add keywords to your domain name, make sure you don't go overboard! It's better to have something short and simple that accurately represents your brand. We recommend keeping your domain under 15 characters and avoid using numbers unless it is specifically apart of your brand.
Try to avoid weird or unique spellings of common words. If your name is Smyth and you want to include that in your brand, odds are that every single person will type Smith. Alternatively, if you're dead set on using your unique brand that might be a variation of a common word or name, you can work with us to buy the domains that include the common misspellings. That way, even if users type it in wrong, it will redirect to your website.
Avoid Double Letters and Hyphens
Another tip we would suggest is to avoid double letters or hyphens in your domain. It makes your domain much more complicated. For example, if your website is classset.com, you will probably lose traffic because of typos. Avoiding double or triple letters like this will keep it simple and easier to type and remember.
Additionally, always avoid hyphens. Hyphens are typically associated with spam websites, and you don't want your business or blog to be tainted off the bat. Plus no one will remember the hyphen. If the reason you're using a hyphen in your name is that a competitor has your domain, then chances on you might be sending clients right to them. Find a different and unique name. If you're having trouble, contact us at NameExperts. We would love to help you get exactly the domain you want.
Don't Limit Yourself With A Domain That Is Too Specific
Choosing a name related to the industry you're in is a smart choice because you automatically give users an idea of what your website is about. However, you don't want to limit yourself and not give your brand the opportunity to expand.
If you're a baker, you might consider the name frostedcupcakes.com but what if you wanted to include more than just cupcakes in your bakery? Your domain might dissuade users from exploring what other services you offer because they have a preconceived idea of what you do. Try to pick something flexible that can grow with you.
Research The History of Your Domain Before You Buy
Luckily for you, this step is a part of our process. We research your domain to make sure someone else doesn't own it, or if someone does, we spend time finding out what the reputation of that domain is.
Though we can help you buy the domain you want, even if someone owns it, sometimes certain domains aren't worth it. If your desired domain name is tainted because it's associated with spam or an inappropriate site, it might be worth looking at another domain name.
Keeping that in mind though, you don't want to choose a name too similar to a name that has a bad reputation, because you don't want your name associated with anything deemed untrustworthy.
Domain Names Are Like Real Estate
Every single day, new domains are being registered globally. If you find a domain name you want, don't wait too long! We've often described domain names as being similar to real estate. People all over are looking for good brandable names that they can register and then try to sell at better rates later.
If you don't act fast, or consult an expert like us, someone else might go ahead and register your domain name before you do. However, not all domain names are worth as much as you'd think. Don't just buy domain names just to have them. Buy names that you actually think you might use in the future.
Make Sure You're Set To Auto-Renew
Typically when registering a domain name, you get to choose the registration period, usually a time span between 12-24 months. If you don't renew your domain after that time, you will miss your window and it will become available to the public to buy.
Sometimes, if you fail to renew in the time allotted, brokers and other domain purchasing sites will purchase you're recently expired domain and then charge you an arm and a leg to get it back. Avoid all that nonsense by setting your payment to auto-renew! Nearly every registrar gives you the option, so better be safe than sorry.
Don't Worry If Your Domain Is Taken
At Name Experts, we are in the business of buying domains on your behalf, even if that means the domain is already taken. We have a tried and true process that really works. Our process includes a pre-consultation phase, then comes the initial consultation, then the research phase. After that, we contact the seller for you and negotiate the price. We take all the hassle out of the process and make sure your domain gets transferred to you.
What are the best domains to buy? Really that is up to you and what you want your brand to represent. We would love to help you throughout the entire process. Focus on your business, and let us help you maximize your efforts with everything from choosing a domain, domain registration, buying and transferring, and more!