How to Buy a Domain Name Anonymously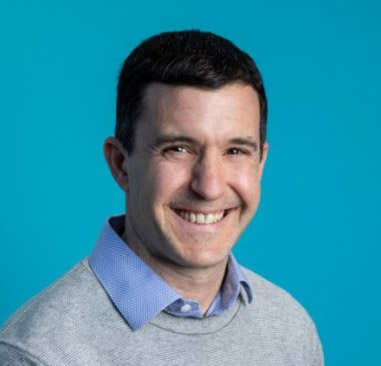 Unless you're active in the domain name world, you might not know how challenging it can be to acquire a domain name owned by someone else. It can be a tedious task finding out just how much money to spend on their domain name.
Identifying the best domain name for your business or new venture can be very difficult if you're not in the domain name market. Oftentimes, there are other underlying reasons why a domain name isn't available. There can be a lot of unknowns, which is why we've come up with some criteria to help you through the process when you're looking to buy a domain name that is already owned.
Before we start, we want to make sure you don't just replace the tld of the domain you want. For example, don't use georgiaclosets.net if georgiaclosets.com is taken. People hardly remember those, and they'll go for .com, which means potential clients or customers will end up at the wrong site.
When it comes down to it, if you've found the perfect domain name, then that's the one you should go after! Let's discuss what your next steps should be.
Identify Opportunity – What Is Your Domain Being Used For?
It might sound straightforward but there is a lot that goes into finding the right domain name opportunity. Think about your long term goals for your company. What kind of keywords are you looking for? Is the purchase intended for business or for commerce? Is the domain you're after affiliated with established trademarks?
The first step is to visit the domain that you want. If there is a real website there and it's been updated recently, then most likely the owner won't be interested in selling it. If the current site looks really outdated, there's a chance that the owner is willing to sell the domain for the right price.
On the other hand, if the domain you want has a placeholder website, then you should feel confident contacting the owner. Sometimes owners are just waiting for the right offer to come their way.
Find Out Who Owns It And Initiate A Discussion
Part of the process for buying a domain name anonymously when it's owned by someone else after you find out the purpose of the domain is to find out the owner and initiate a discussion. There are a number of websites that do this sort of lookup, and the information you get is standard across the board.
A domain name register will tell you when the domain was registered, who registered, how to contact that person or company and even when the current ownership expires.
We know that a lot of investors or end users will shy away from a domain name that's taken and at Name Experts we think they might be missing big opportunities.
Though it can be a complicated process to buy a domain name from someone else, we are committed to making opportunities happen and not just sitting around waiting for them.
Sometimes, it can pay off just know when and how to make the right call. It's hard to know who to contact for deals like this, which is why you'll love working with us. We do all the hard work for you, from contact to negotiation.
Determine What You're Willing To Pay
Domains with popular keywords included in them are worth more because their organic ability to rank higher on search engines. There are also generic value domain names, which are names that can be used by almost any business within a given industry.
If a domain name lacks generic value or a strong keyword, the value will then lie in its brandability. It's easier to build a brand around short and memorable names that are easy to spell. The shorter the domain, the more valuable.
Additionally, older domains are considered to be worth more as well. We suggest deciding a base amount of what you're willing to offer and the maximum amount you're willing to pay before you reach out to the seller.
If you really want to get an idea of how much it might cost, look for domains of similar length, keyword value, and similar edge. It might give you a better understanding of whether you can afford the domain you actually want.
Negotiate and Execute the Domain Name
After you've made that initial contact, it's time to negotiate the terms of purchase. This obviously includes price, how the domain will be transferred, and what your state laws might apply to the sale.
There are domain sale agreements available online, but at Name Experts, we make sure to walk you through every step of the way so that you know exactly what is going to happen.
We make sure you don't leave any money on the table. Without the help of a trusted advisor who has experience in this market, you might not maximize your investment. With a domain broker, you're getting a huge leg up in negotiation because we have the understanding of how to work through this competitive landscape.
As soon as the price and terms are agreed upon on by both parties, we make the rest of the process as easy as possible. It's simply a matter of drawing up contracts, verifying escrow and transferring the domain.
Once the transfer is completed to the registrar of your choice, we'll confirm the transfer, and you're ready to start using your new domain name.
Use a Domain Name Broker
At Name Experts we take the time to breakdown each of these steps when you're ready to secure the perfect domain name acquisition for your company or brand. Doing your diligence can go a long way and save tons of money in the long run. In fact, the best way to save yourself time and money is to hire a domain broker like us.
Experienced domain brokers are valuable because they remove the emotional attachment for both buyers and sellers. They provide a third-party appraisal insight that gives you current market conditions. They have a pulse on the market.
Experts like the team at Name Experts can offer both insight and expertise on proper alternatives that fit your brand. We have the knowledge and tools to help you identify, contact, negotiate, execute, escrow, and transfer your domain name.
Get back to building your business and let us take the stress off acquiring the perfect domain, even if it's owned by someone else.
Reach out to us today at Name Experts and let us answer any questions you have about our services and how we can help you get into the domain buy and sell a business.