Buying a domain name for your business could be a frustrating and long-drawn-out process if you don't know where to look.
For example, you find a domain name you like only to learn it's been taken. This leaves you with two choices; negotiate a deal yourself or allow an experienced domain buy service to handle the entire process for you.
Before you answer that question, consider:
Is hunting down a domain owner the best use of your time?

Are you ready to go through the roller coaster of emotions involved with negotiating a deal?

Is domain buying really your strength?
If not, you could waste money buying an overpriced domain, or worse falling into the hands of fraudulent people. It's not the best route if you want a fair price for a domain name.
The ideal option is to hire a buy domain service that works within your budget to handle the entire process from research to handover.
Before we dig into the benefits of working with a domain broker service, let's cover the basics first.
What Is a Domain Buy Service?
Domain brokers help you buy a domain name that is already registered to someone else. A domain buyer broker specializes in all aspects of the brokerage process such as:
Identify the current owner

Negotiate a fair market value for a domain name, or website entity

Coordinate all paperwork, escrow, and transfer of the domain name on behalf of the buyer
How Does Domain Brokering Work?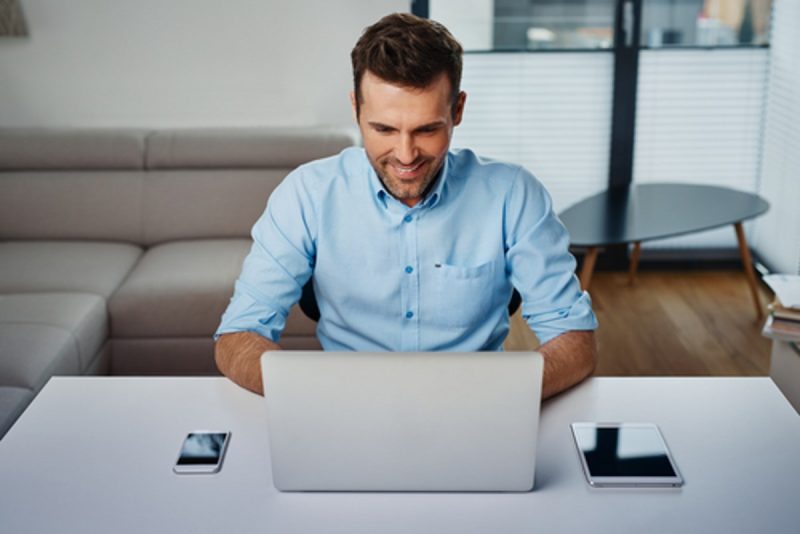 Typically, there are two types of domain broker services. Domain buyer brokers who represent you as a buyer and domain seller brokers who represent you as a seller.
The goal of a seller broker is to sell your domain for the highest price. They find the right buyers and negotiate the best deals (usually above the target price) on your behalf. They take their commission from the sale of the domain.
Conversely, a domain buyer broker works on behalf of a client, usually a company or entrepreneur to identify great domain names, negotiate with the domain name owner, and handle the paperwork.
They get the job done within your timeframe and budget. A buyer broker is compensated by the buyer of the domain.
How Much Does a Domain Broker Cost?
Domain brokers have different models of compensation. Pricing models for domain brokerage include:
A 10% – 15% success fee

Per project fee

Per-acquisition fee

Per hour billing
However, established brokerage firms will identify the fee structure before any contact is made with the prospect. When buying a domain name, that fee could also be paid by the seller.
How to Choose a Buy Domain Service?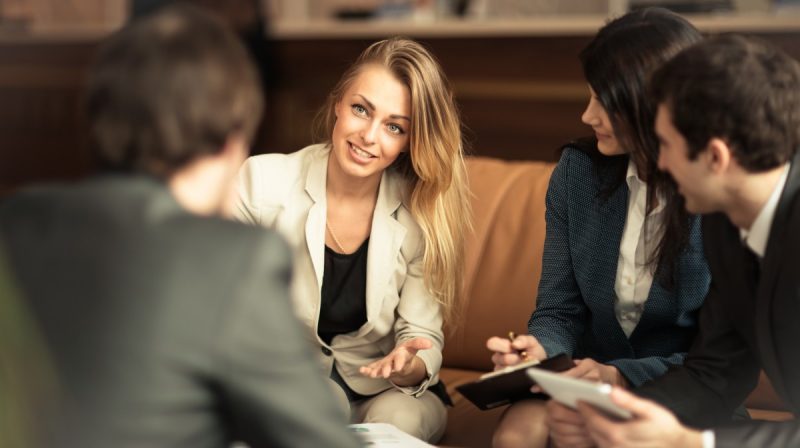 The last thing you want to do is contact many domain broker services with your project details. Hence, it's important that you vet them before making a decision on whom to work with.
Here are five tips to guide you when choosing a domain broker:
Research Domain Brokers
Always do your due diligence to understand if a broker fits your acquisition needs. There's no licensing requirement or education to become a domain broker, which means the market is flooded with both experienced and rookie brokers.
A few industry tools to explore include DomainNameWire.com or DNInvesting.com to find the best brokers. Escrow.com is another tool to find a list of reputable domain brokers.
Read Customer Reviews
Reviews and testimonials help you to evaluate credibility and find a properly aligned domain broker. Look through review sites like Trust Pilot and GMB listings.
Ask the Hard Questions
It's not wise to work with domain buyer brokers that you're not 100% comfortable with. Ask as many questions as you need to make an informed decision.
A few questions to ask include:
Are you representing both sides of the transaction?

Can you share references?

What's the most recent acquisition you closed?

How do you communicate during the project?

What's your process like?

Are you equipped to handle complex negotiations and coordinate with legal departments where necessary?
Other questions to ask:
Who have you worked with in the past and can I speak to your clients?
Speak with a current client to understand their experience. It gives you a clearer picture of what to expect.
Ask for the contact information of clients for the domain names they've brokered. How was their experience with the broker and were they satisfied with the service?
Use Whois to crosscheck that references match the seller and buyer email addresses. This ensures that the broker isn't giving false information.
Sometimes, clients have strict NDA's in place that make it impossible to release client names, but a buying domain service should have a list of clients they can share with you.
Do you use an escrow service to close deals?
Do not transfer money directly to the broker under any circumstance. An accredited escrow company is essential to facilitate a domain name transaction between buyer and seller.
Escrow.com is the industry standard in domain brokering. There are other reputable domain name escrow companies such as Epik.com that facilitate transactions.
What is your commission and how long is your exclusivity period?
Domain brokers offer different exclusive terms and conditions. Most terms range from 30 – 120 days or more depending on the brokerage firm. Additionally, commissions for domain buy services range between 5% – 20% depending on the value of the acquisition.
7 Benefits of Working with a Domain Buy Service?
1. Secure Transaction
When buying a domain name, a secure transaction is essential. A domain buy service ensures the transaction is completed successfully while minimizing your financial risk.
Some domain broker services also provide additional security features to protect your domain from bad actors with tools like registrar domain locks.
2. Sticks To The Budget
Experienced domain name brokers help you value the domain name you want to buy. They use a database of proprietary methods and historical sales data to arrive at a realistic budget. Their expertise ensures you're not paying above market rate for the domain you want.
3. Better Negotiation Skills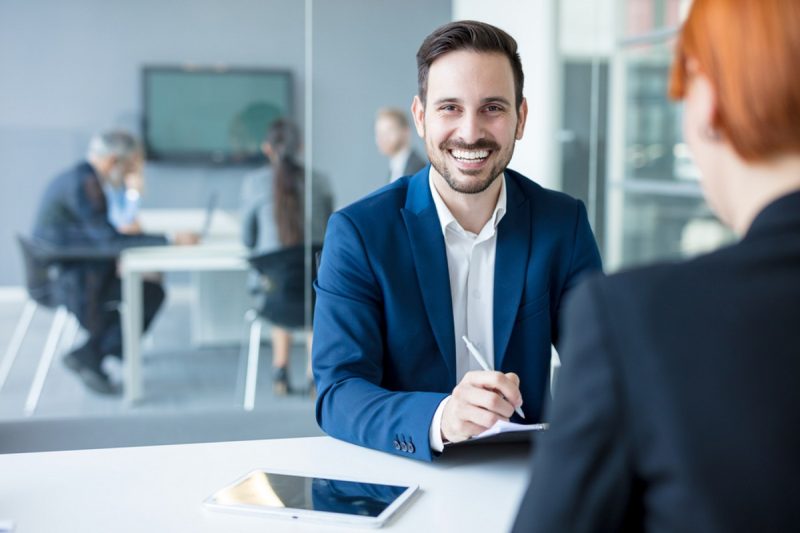 A reliable domain broker must have negotiation skills, patience, and timing in active negotiation. It's easy to get emotional very quickly when you're buying a domain name without help. The domain broker acts as a buffer between buyer and seller to keep emotions out of it.
Emotional detachment and a neutral diplomatic approach facilitate a smoother transaction for the buyer and seller.
4. Protects Your Anonymity
Anonymity is important when buying a premium domain name. Most customers use a domain broker because they don't want the seller to know who is buying the domain as that could drive the purchase price up.
Companies also don't want it made public that they're trying to acquire a domain name as it could alert their competitors to future growth plans.
Your domain broker keeps all details confidential and works in good-faith to protect both parties involved.
5. Established Network with Some of the Largest Domain Owners
With nearly 2 billion registered web domains, finding a great domain is like locating a needle in a haystack.
However, this is where reputable domain brokers can help. They have relationships with larger domain name investors and portfolio owners to deliver a range of options to fit your specific acquisition needs. These connections are also valuable in securing a better price for you.
An inexperienced person might spend weeks or months looking for a domain without luck but an experienced broker knows how to cut through the noise and find one quickly. The time saved plus efficiency make all the difference in reaching your business goals.
6. A Deeper Knowledge of the Market
Since market trends and popularity fluctuate weekly, a deep understanding of the domain marketplace ensures you don't overpay for a domain name.
For buyers, domain brokers educate you on the available options on the market and how these domain names will benefit your business. The information prepares you for the transactions, helps you manage expectations, and budget properly
In an event where the primary domain target is unavailable, a domain buy broker assists you to create a backup plan.
7. Handles Paperwork and Domain Transfer On Your Behalf
If you don't have experience buying a domain, there's a good chance you don't know how domain escrow works.
When the deal is complete, a reputable domain broker provides you with all relevant information and paperwork related to your domain transfer.
Not only can a broker oversee the process, but they also ensure that the domain transfer is completed in the safest manner possible.
Here's how we work at Name Experts:
Research
You fill out a form about your domain needs and we'll contact you to get more details about the project. Next, we leverage industry tools and our deep expertise to find the best domain name that fits your requirement.
You'll get an assessment that includes information about the domain history, ownership, and trademark status.
Negotiation Phase
After you've reviewed the domain assessment, we initiate contact with the current domain owner and begin negotiation. You'll be kept in the loop throughout the negotiation process. We'll maintain your anonymity and ensure the sale is within your budget.
Paperwork and Handover Phase
After completing negotiations, Name Experts facilitates payment on your behalf and transfers ownership of the domain to you.
Hassle-Free Domain Purchase from a 12 Year Domain Buy Broker
Working with a domain buy service is your best shot at getting the domain you want and within your preferred budget. Domain brokers help you save time by leveraging their network and tools to find your ideal domain within the fastest time.
You avoid the emotional stress of negotiating as well as the risk of paying more than you bargained through anonymity protection. They also take the hassle out of paperwork with a done-for-you service that includes domain transfer.
Frequently Asked Questions
What Does a Domain Broker Do?
A domain broker works on your behalf to buy or sell a domain name. They also minimize financial risk for you, negotiate a fair price and handle the secure transfer of the domain name.
Is It Worth Buying a Premium Domain Name?
The short answer, yes. Premium domain names are brandable, shorter in length, and easy to remember. They also have great SEO value with a higher possibility to drive direct organic traffic for you. Examples include Food.com and NBA.com.
Are All Three-Letter Domains Taken?
Yes, by 1997, all three character .com domain names were taken.
How Much Should I Budget for a Domain?
The price of a premium domain name varies. While it's not possible to know the real price of a domain name, a domain broker can help you estimate the market value of a specific domain name. Alternatively, annual domain sales charts and domain marketplaces are great resources to explore.
Should I Buy a Domain Name Myself or Hire a Domain Buy Broker?
If you're targeting a high-value domain name that fits your business needs, then hiring a domain broker is the right choice. They help you conduct research, vet domains, negotiate with the seller, provide secure payment, and process domain transfer. However, if you're buying a domain name that isn't taken, you don't need a domain broker.
Looking to buy a domain name? Get a free consultation with Domain Name Experts now.